Creating a Publication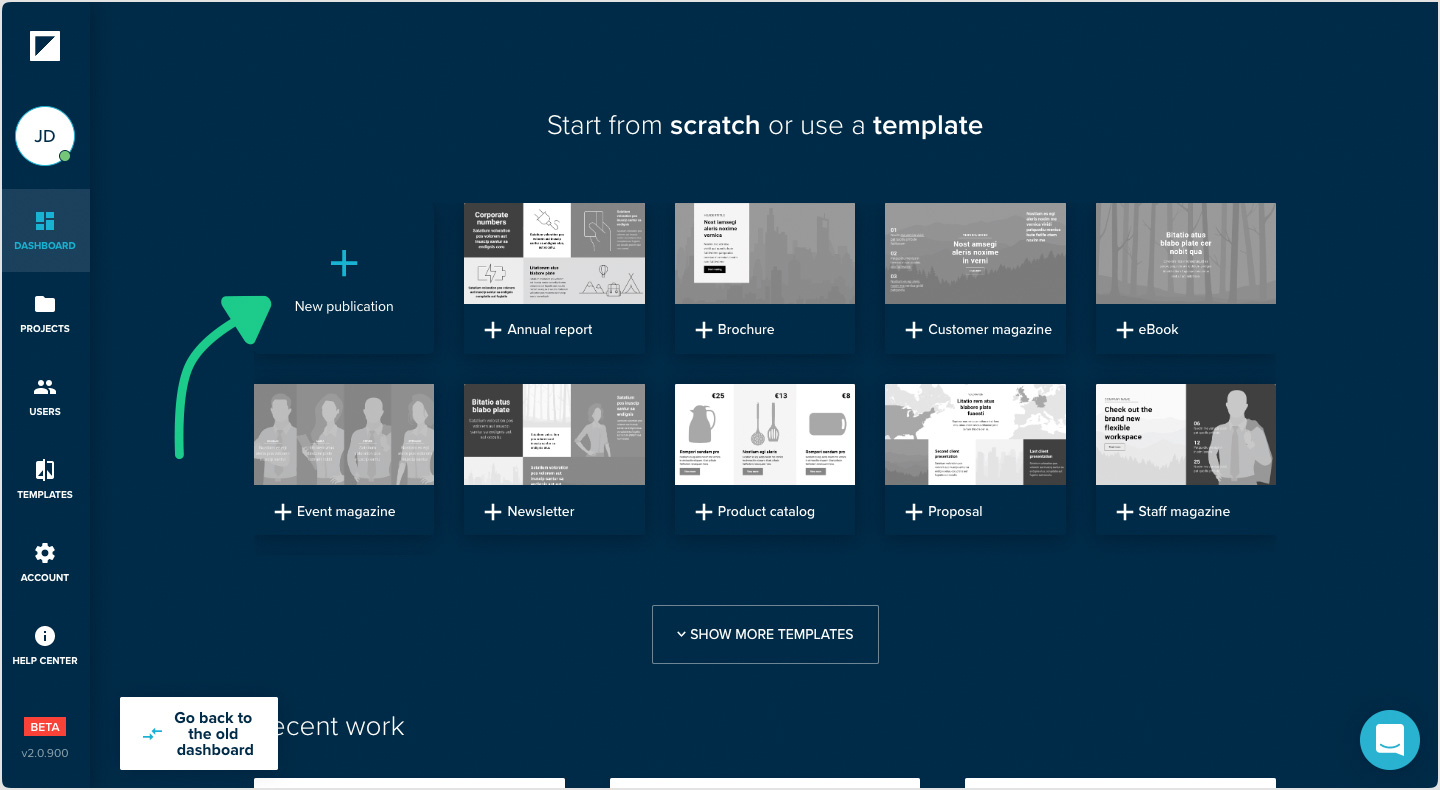 When you're on the dashboard, click + New Publication, follow the required steps and let the fun begin! When you've landed in the editor, start by having a look around at the various buttons and options. The rest of this Quickstart Guide explains what each one does in more detail.
We'll cover the basics on this page:
Pages Overview
In the top left corner of your screen, you'll find a Pages button. By default, the name of the first page is 'Cover' but you can rename it to whatever you want.

Clicking on the button will open the Pages Overview section where you can see all your pages, overlays and forms (coming soon). This is also where you rearrange pages, create new pages and delete old ones.
Adding Content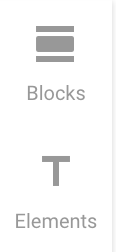 Click the Block or Element button to quickly add content to your pages. Start by adding some Blocks, and then create some content Elements to go inside your blocks.
Device Buttons

Click the various device buttons to see what your publication will look on desktop, tablet and mobile. Convenient, right!?
Settings
In the top right area of your screen, you'll see the Settings dropdown menu. Here you can adjust your settings on Publication level, Page level and you can access the Publishing settings.
Theme
Next to the settings dropdown, you'll find the Theme button. This is where you can set the overall design of your publication. Set colors and custom swatches that you can reuse, set header styles, fonts and more. The designs you set here will apply to all the pages in your publication.
Preview

Check the publication before you take it online. Click on Preview to see the preview version of your live publication.
Publish

Ready for the world to see what you've made? Time to click the big, blue Publish button!