Adding content
A page consists of Blocks. In each Block you can have up to 6 Columns for grouping content. Elements, such as text, images and buttons go inside your columns.
Add content to your page by clicking the Block or Element buttons.
Blocks
For convenience, the editor offers a wide selection of predesigned Blocks. Choose a text-only block, a block with images or a block with a background images. The possibilities are endless!
Simply drag a new block onto your page to get started. One page can contain many different blocks — simply place them under each other.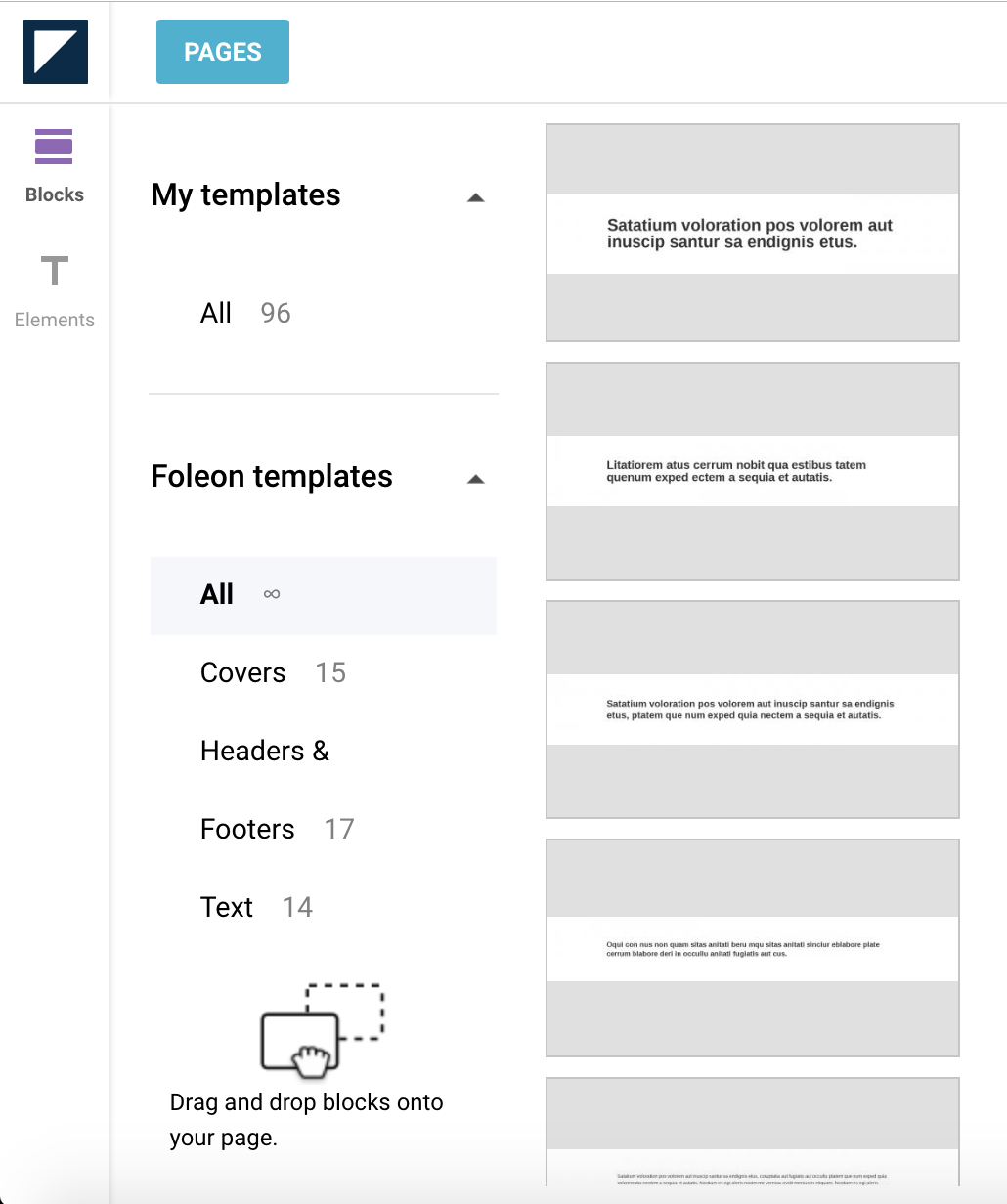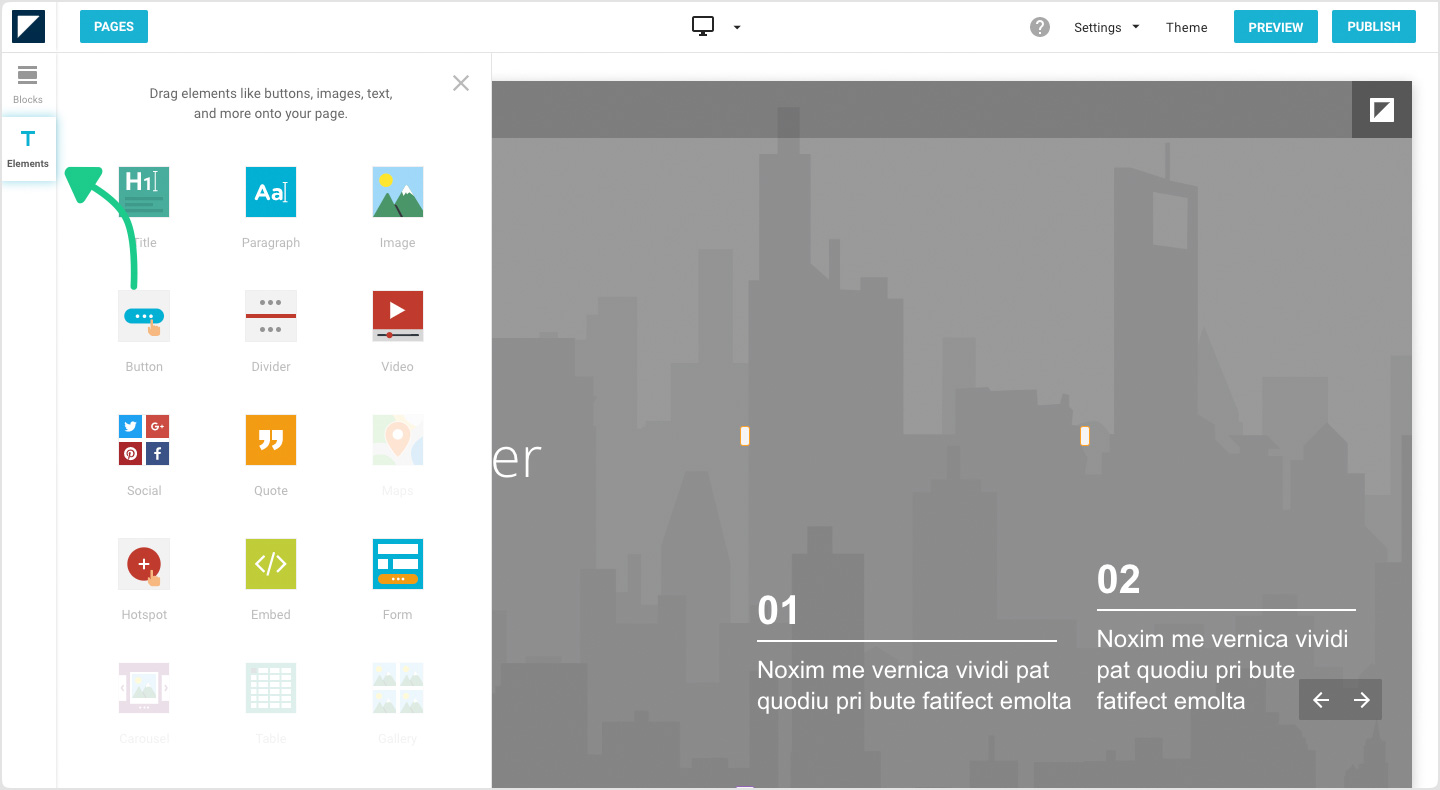 Elements
Put content Elements like Titles, Paragraphs, Buttons, Dividers or Videos in your columns. Simply click the Elements button, and drag them onto your page!
Overlays
You can also add overlays to your publication! Here's how you do it. Click on Pages and go to the Overlays. Choose on New overlay and give it a name. You can choose to use one of our predesigned overlay presets and swap out the content or create an overlay from scratch.
If you want to edit the overlay after you created it, simply hover over the button and click on Test link:

Or open the overlay from Overlay Management!