◤
Integrate Foleon
with HubSpot
Work smarter by integrating your Foleon publications with your HubSpot CRM system.
◤
Generate new leads and instantly send them to HubSpot.
Avoid manual work and botched list imports.
◤
You can also use HubSpot to track page views on your brochures, manuals, proposals and analyze customer engagement on your interactive web assets.
Generate leads with Foleon and then automate the follow-up process with smart workflows
Let's say you produced a gated white paper and leads are flooding in. The default setup would require you to manually download the list from our platform and import it into HubSpot.
By integrating Foleon with your CRM, you can focus on what's important: Optimizing your follow-up process instead of exporting and importing lists on a regular basis.
There are two ways to automatically push leads and form submissions to your HubSpot system:
Push leads and forms submissions to HubSpot through Zapier
Zapier is the broker when it comes to exchanging data between platforms. It's easy to set up and use.
You connect your Zapier account to both Foleon and HubSpot. Then you create an automation, called a Zap.
In this Zap, you map your form data to the correct HubSpot properties. Once the Zap is active, every new lead will be automatically synced to HubSpot.
Embed HubSpot forms


Our embed feature also enables you to embed HubSpot forms into your digital publications.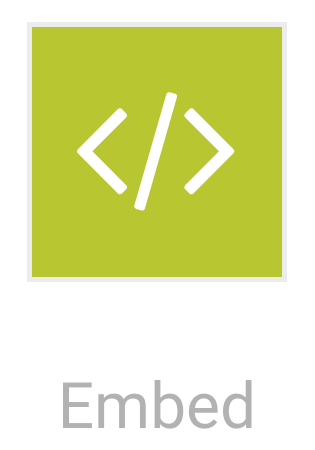 See customer activity in your Foleon assets
Track engagement of people who are already known in your CRM. See which contacts view which pages in your publications. For example, a new proposal you just sent out.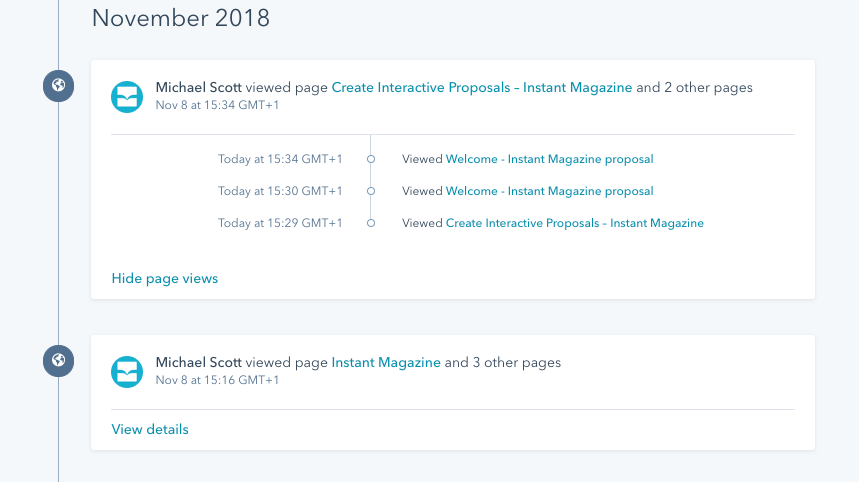 How to set up HubSpot page view tracking?
By leveraging Google Tag Manager, you can fire the HubSpot tracking script on each page.
Reach out to us for help setting this up, free of charge.
Pro tip:
If you have an enterprise HubSpot account you can also track HubSpot events that fire on your Foleon assets.
Build workflows for your marketing collateral
Setting up the integration is just the beginning. Now you can focus on the fun part: automating your marketing efforts after someone submits a form.
Build a workflow that will send an automated marketing email two days after a visitor views a publication. Assign tasks to the right sales representative when the prospect shows interest.